Marketing Is Hard Work. We Can Help!
Flyer and Pamphlet Distribution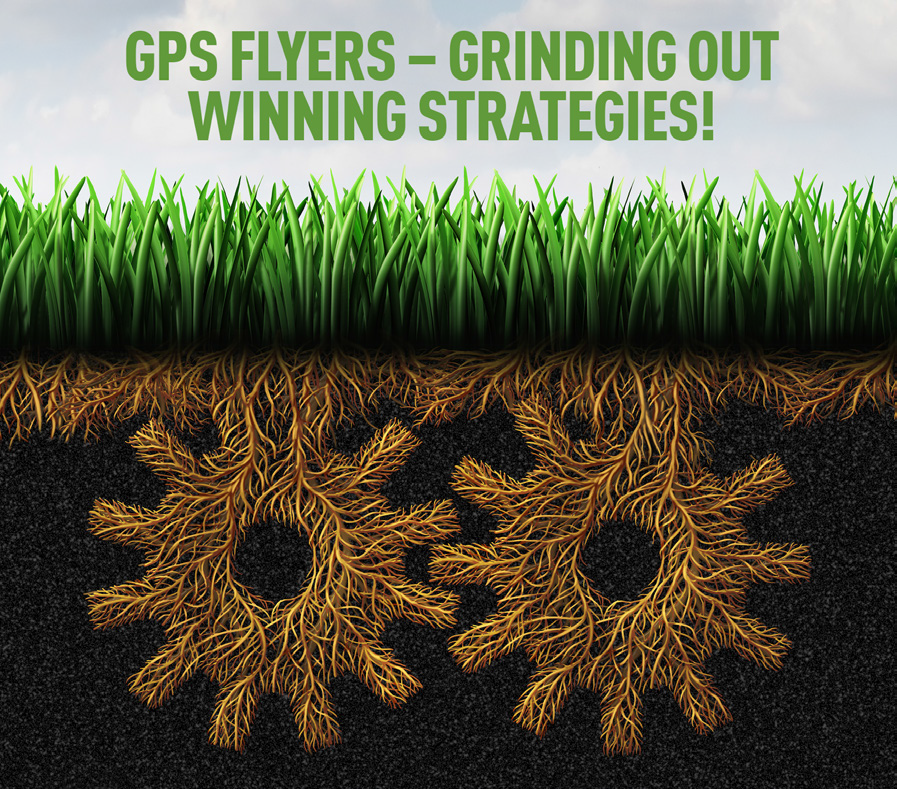 ONE DOOR, ONE VOTE AT A TIME!
DOOR-TO-DOOR HAND DELIVERIES – DOOR HANGERS, FLYERS, ETC.
WHOLESALE PRINT FEES
STRATEGIC STREET-SIGN PLACEMENT
DIRECT MAIL SERVICE TEAM
DEMOGRAPHIC BASED MAPPING TEAM
TARGETED DISTRIBUTION – DEMOGRAPHIC MAPPING TEAM
GOVERNMENT DISTRIBUTION FOR "EVERY DOOR" DELIVERIES, REPLACING U.S.P.O.REG. MAIL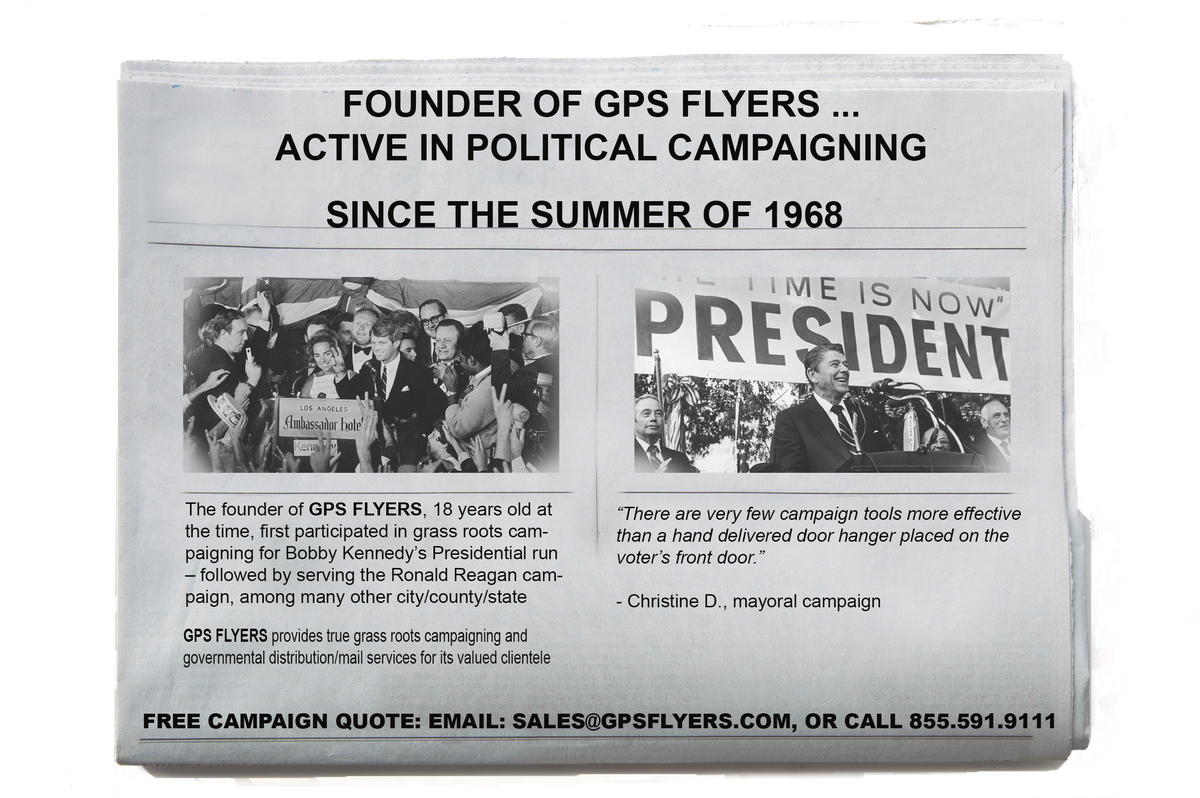 Political Campaign Distribution June 1968
Patrick, founder of GPS FLYERS – launched his first political distribution campaign for the 1968 Presidential Election …
Experience Matters!
Let us help target your voters in their own neighborhoods.
STREET SIGNS – DOOR HANGERS – FAST GRAPHIC DESIGN – DISCOUNTED PRINTING
GPS FLYERS GROUND GAME! GUARANTEED DELIVERIES
Nothing beats old school campaigning! Door-2-Door hand deliveries to homes, condos, townhomes, apartments, vehicles, & businesses! We term it "Full Saturation Targeted Campaign." Each and every worker carries a real time GPS tracking device (W/30-second ping rate.)
GPS FLYERS will place your street-signs in strategically placed locations in the neighborhoods of your voters. We will also design & print your political campaign Door Hangers, post cards, or flyers. Each piece will be distributed to a mapped targeted area on a door2door basis – virtually every residence in your target campaign.
GPS TECHNOLOGY – GPS FLYERS utilizes one of the most highly sophisticated tracking systems (software) available…utilized by international corporations, trucking companies, and government use. GPS FLYERS holds a serious investment in our technology for one purpose – to assure our clients that their street signs and literature is delivered as promised. Guaranteed. We are licensed and insured for your protection.
FREE CAMPAIGN ESTIMATES – ASK ABOUT OUR NOT-FOR-PROFIT ORGANIZATION/ ASSOCIATION DISCOUNTS
POLITICAL CONSULTANTS, AGENCIES, CAMPAIGN DIRECTORS WELCOME
CUSTOM GRAPHIC DESIGN, PRINTING, & DISTRIBUTION
FAST FAST FAST
FLYERS INDUSTRY PIONEER
Leading the flyer industry with proprietary GPS tracking technology and top quality service backed by fast and friendly flyer distribution.